Race Roster – 2018 Winter Series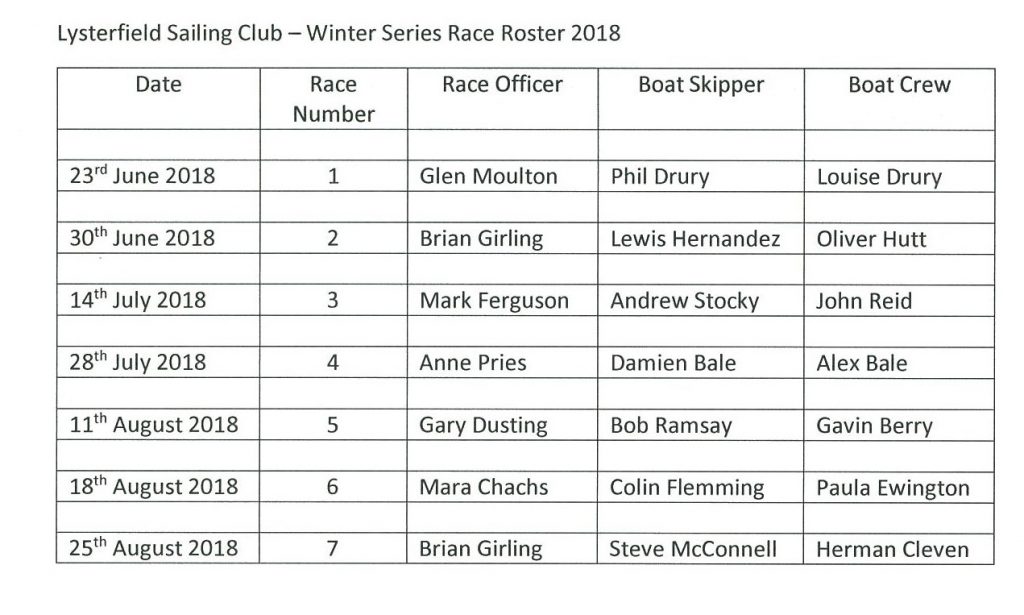 NOTES: All Winter series races start at 1.00 pm 
 All those members rostered for duty are requested to be in attendance by 11 am on that day and should familiarise themselves of the duties required with the Officer of the Day.
Those members who are rostered for crew duty on the rescue boat must come prepared to go into the water to carry out rescue assistance and should wear a wetsuit or clothing suitable for the prevailing weather conditions.
For safety reasons, only those members on duty, or their replacements, are permitted on the Start / Rescue boat.
If you are unable to perform your rostered duty please find a replacement to exchange duty with.  Please advise Paula (Vice Commodore) as early as possible prior to the race.
Remember if you have not done your duty you will be first called when a replacement is required. Racing can only be conducted if the Club has the required members available for their rostered duty.
Many thanks to all for your support.