Winter Sailing Program 2018
NOTICE OF RACE
The Lysterfield Sailing Club invites the participation of members in the Club's race series on the dates shown in the Sailing Schedule hereunder. Racing will be governed by the rules as defined in Racing Rules of Sailing ("Rules") for 2009 –2012 (as amended from time to time) of the International Sailing Federation and the prescriptions and Special Regulations (SR) of Yachting Australia (as amended from time to time) except for any of the rules, prescriptions and special regulations as changed by the Clubs' Sailing Instructions.
Winter Sailing Program 2018
Note : All winter series races start at 1.00pm.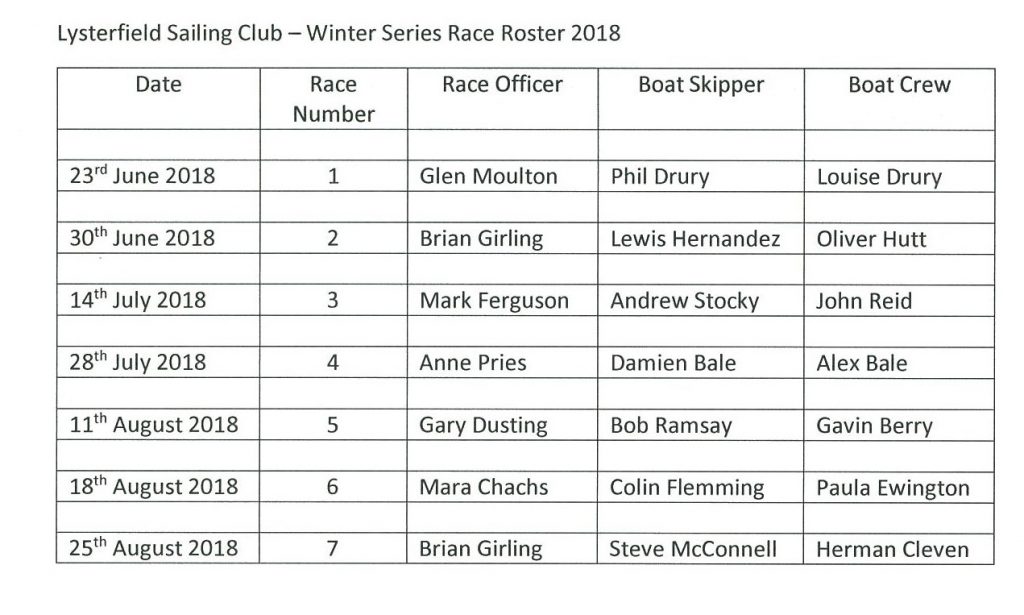 Sailing Instructions Club Racing: